The staff on our team are dedicated professionals committed to the care of your pet. Please read more below to find out more about the outstanding qualifications of our staff. Pet health care is the number one reason our clients continue to bring their pets to Granbury Animal Clinic!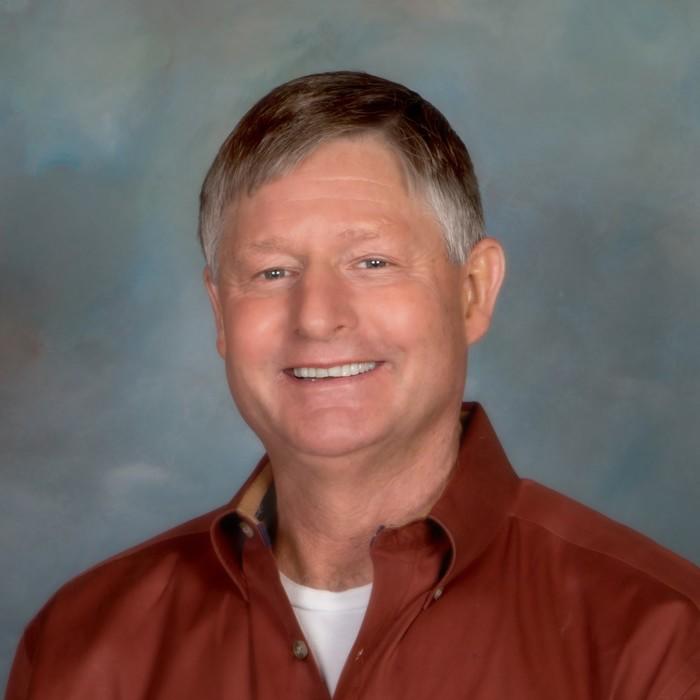 Dr. Ronny Naylor,
DVM
Dr. Naylor graduated from Texas A&M University School of Veterinary Medicine in 1978. His special interests are small animal internal medicine and llama/alpaca medicine. He joined Dr. Nunnallee and Dr. Cooper in practice in 1978, completing a trio of qualified veterinarians at Granbury Animal Clinic, and is still in practice today. Dr.Naylor was voted Best Veterinarian in Hood County for 6 consecutive years.
In his spare time Dr. Naylor enjoys attending Texas A&M sporting events (especially football games), ranching and traveling with his wife.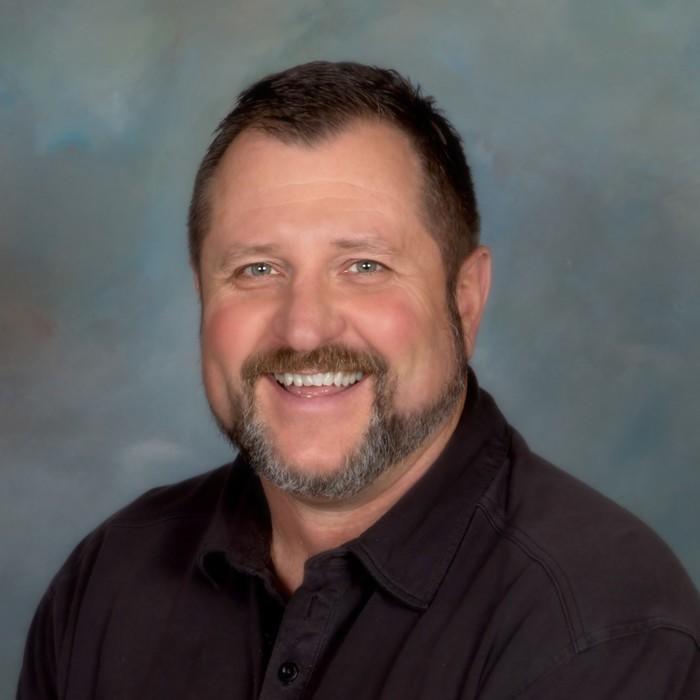 Dr. David Imke,
DVM
Dr. Imke graduated from Texas A&M University School of Veterinary Medicine in 1996. His special interests include small animal medicine and rodeo livestock. He is also a registered veterinarian for American Bucking Bull Inc. He has been practicing with the Granbury Animal Clinic since 1996.
In Dr. Imke's spare time he enjoys traveling with his wife to the mountains in Montana with their pets, as well as fishing and hunting.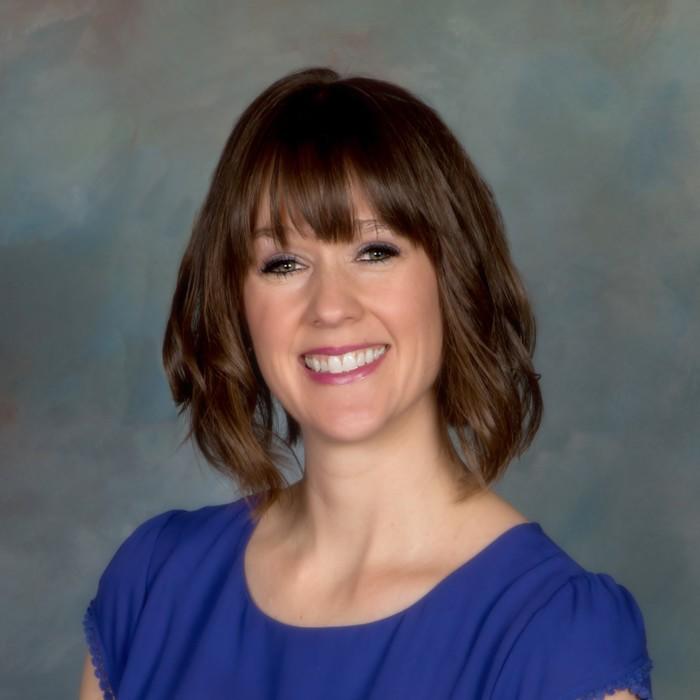 Dr. Sally Everett,
DVM
Ever since raising and showing pigs in 4H, Dr. Everett developed a love of animals and their care, which grew into a passion for veterinary medicine. She graduated from Texas A&M University School of Veterinary Medicine in 2013. Dr. Everett's goal is to provide the best medicine for each patient, communicate well with each client, and for both to leave happier than when they came in. In addition, Dr Everett is AAHA Certified in Animal Hospice and Palliative Care.
In Dr. Everett's free time, she and her husband enjoy playing golf, traveling, discovering new restaurants, and spending time with their pets.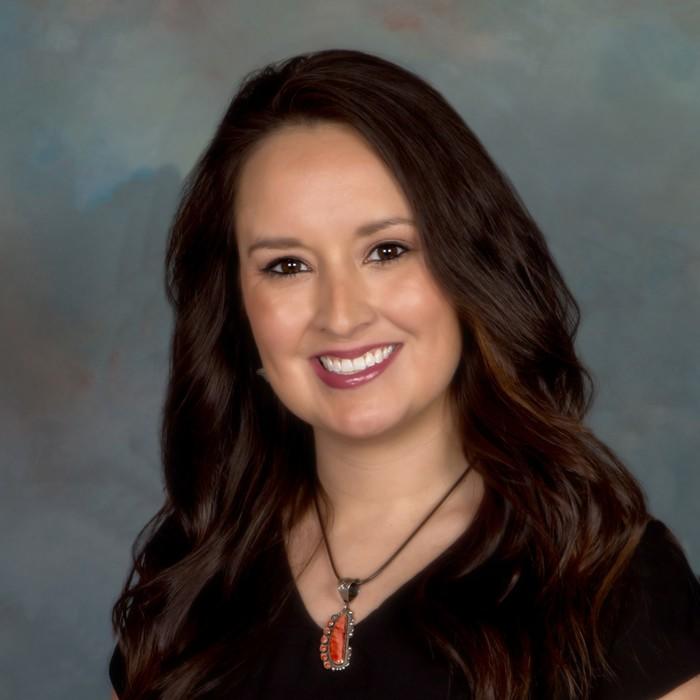 Dr. Courtney Bailey,
DVM
Dr. Bailey has always had a strong passion for animals, therefore she chose a career in veterinary medicine because it is always evolving and every day is a different day. She also wanted a chance to make a difference in people and animals' lives. Her goal is to establish a relationship with the client and patient to be able to provide the best advice and medicine.
In Dr. Bailey's free time she enjoys supporting her OSU Cowboys, traveling with her husband Steven, and spending time with her fur family.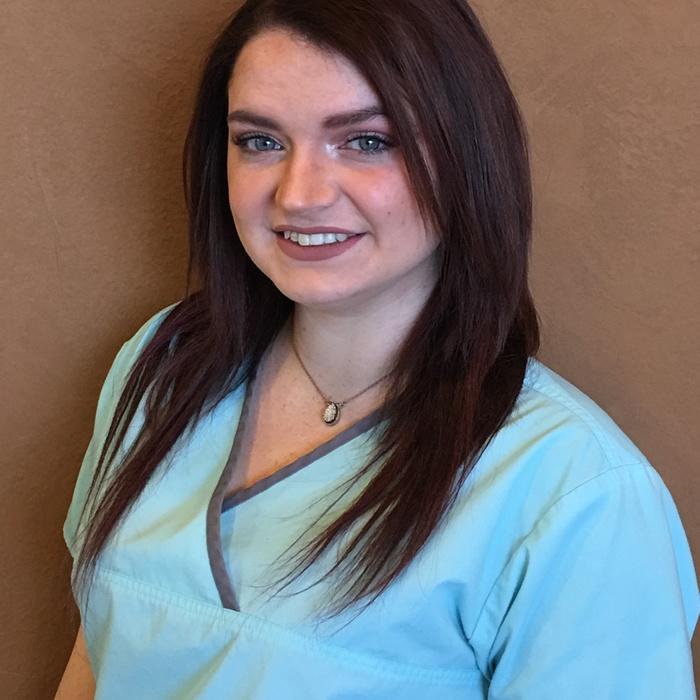 Bailey,
Customer Service Representative/
Technician Assistant
Bailey joined our team in July 2017 as a Customer Service Representative. Her goal is to be crossed trained in all areas of our hospital, and she is actively learning and contributing in both medicine and business through her innovation, creativity and attention to detail. She is also currently attending Weatherford College pursuing her bachelor's degree and is a valuable asset to our clinic.
Bailey enjoys all outdoor activities including boating, fishing, hunting and spending time with her precious little girl.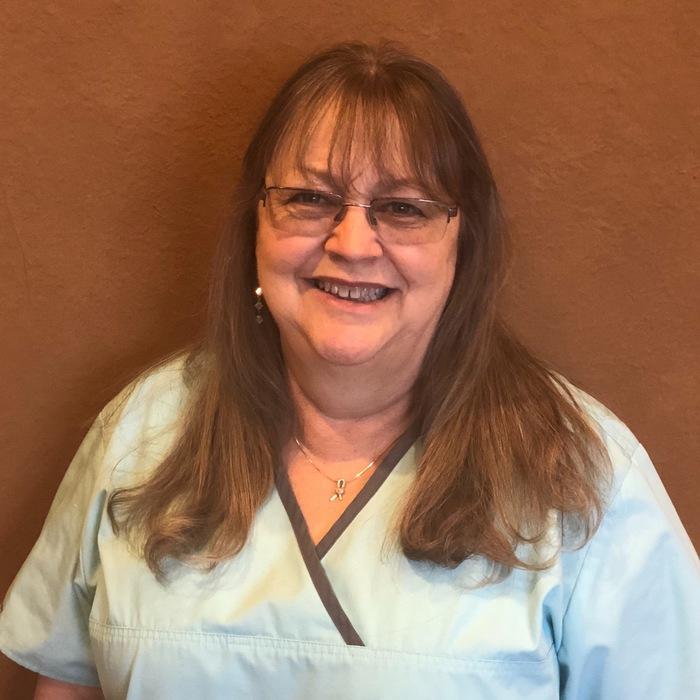 Robin
Customer Service Representative
Robin joined our team in March 2018 as a Customer Service Representative bringing with her over 20 years of experience in the veterinary industry. She is one of three smiling faces that greets you when you walk in, with her infectious laugh, great story telling, and love for animals.... you cannot miss her.
Robin enjoys spending her off time with her husband Don and their poodle Abby Lynn, who rules the roost along with their cats.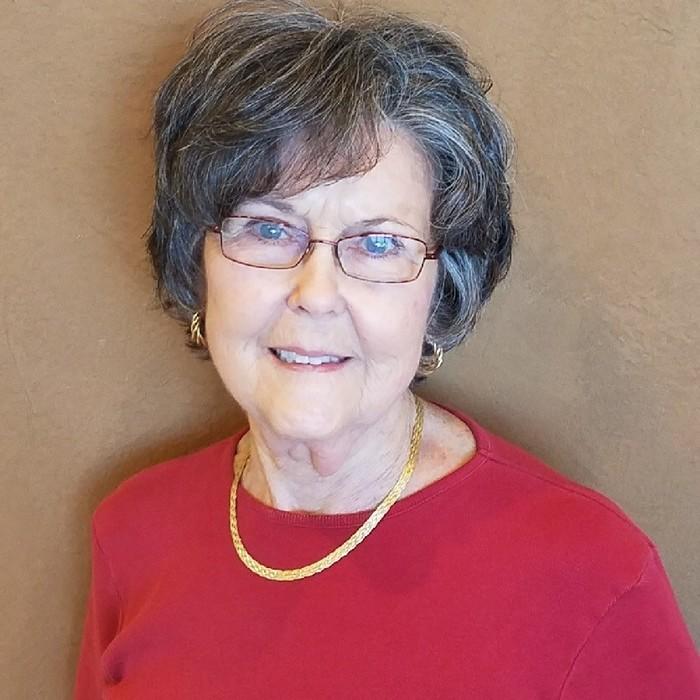 Judy,
Business Manager
Judy has been a part of Granbury Animal Clinic since it was first established by her late husband in 1963, and she currently serves as the Business Manager. Judy is very active in the community and loves to catch up on local events and happenings with new and familiar clients. Her passion for education allows her to tutor elementary students at local schools.
Judy loves to travel with her family and as well as spending time with her German Shepard.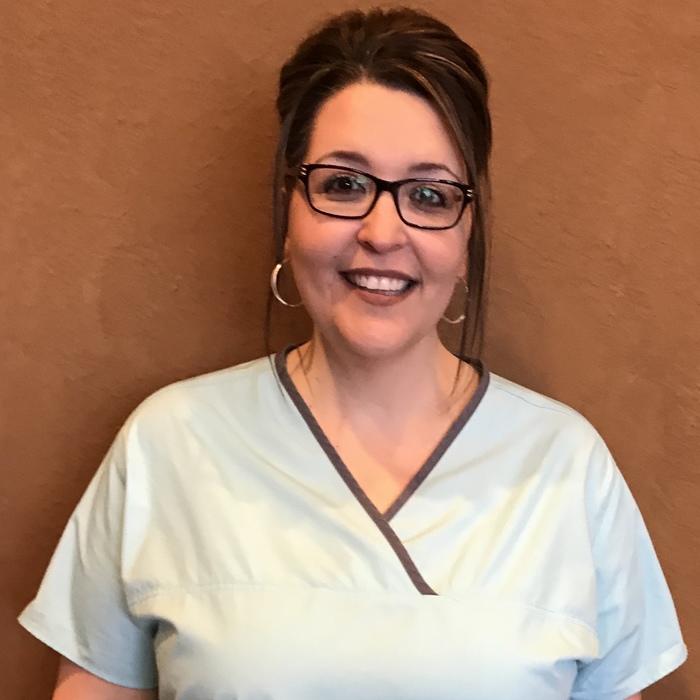 Lisa,
Practice Manager
Lisa joined Granbury Animal Clinic in November of 2011. She started as a Client Service Representative at our main location before being transferred to our second location in Pecan Plantation. Lisa's knowledge and experience in veterinary medicine and client relations has made her the perfect individual to return to our main location as Practice Manager.
Outside of work, Lisa has three adult children and enjoys anything that is sports related, but mostly, she is a LOYAL Dallas Cowboys fan.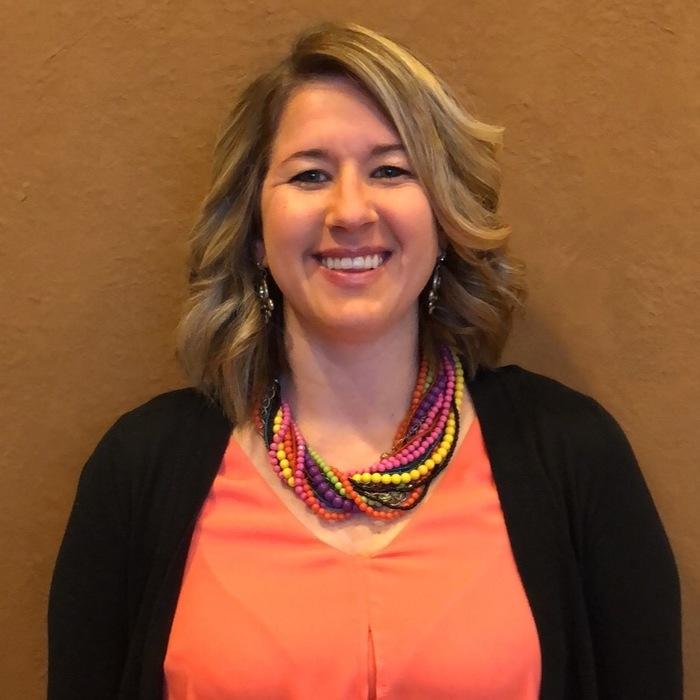 Haley,
Inventory Manager
Haley came to Granbury Animal Clinic in August 2015, bringing with her plenty of animal experience. She graduated in 2008 from Texas A&M with a bachelors degree in Animal Science and has worked in the veterinary field ever since. After working as a technician with us for 3 years, she transitioned into inventory management for both our locations.
Outside of work, Haley enjoys spending time with her husband and their three kids …they also share their house with two very spoiled dogs and a cat.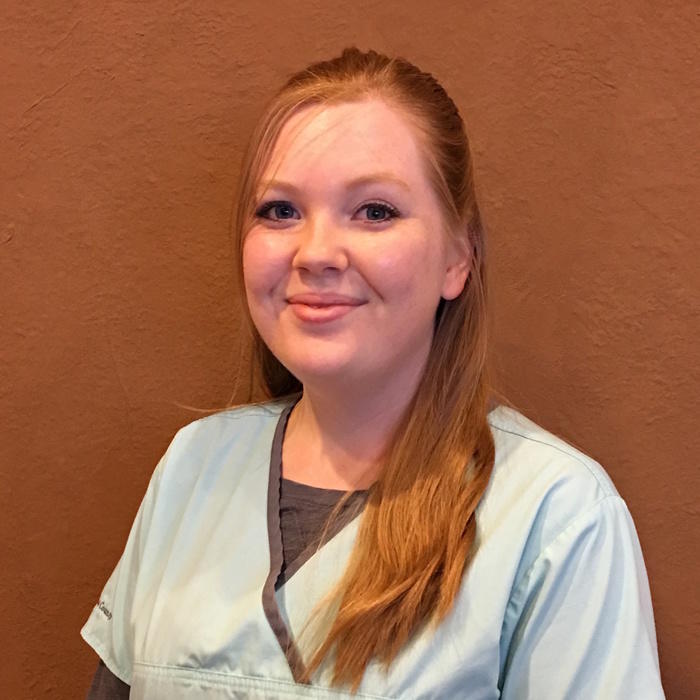 Jenifer,
Veterinary Technician
Jenifer started with us in July of 2015 as a Technician Assistant and is now a viable Veterinary Technician. She moved to Granbury 2014 and fell in love with the community and never left. Her passion for animals is what made her decide to come to work at our clinic, and she hopes to one day become a veterinarian.
Jenifer enjoys spending her off time with her husband and her pets…they are the loves of her life.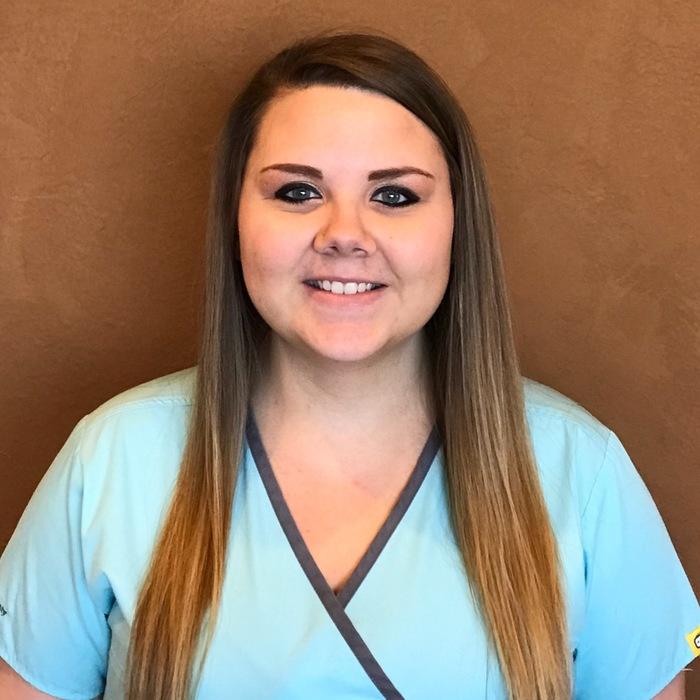 Macci,
Veterinary Technician
Macci joined our team in April of 2016. She is a Certified Veterinary Assistant and plans to go to school to become a Registered Veterinary Technician. Since starting here, she has trained in several areas of the clinic but always thoroughly enjoys greeting patients and their humans.
In Macci's spare time she likes to spend time with her husband and their furry family members.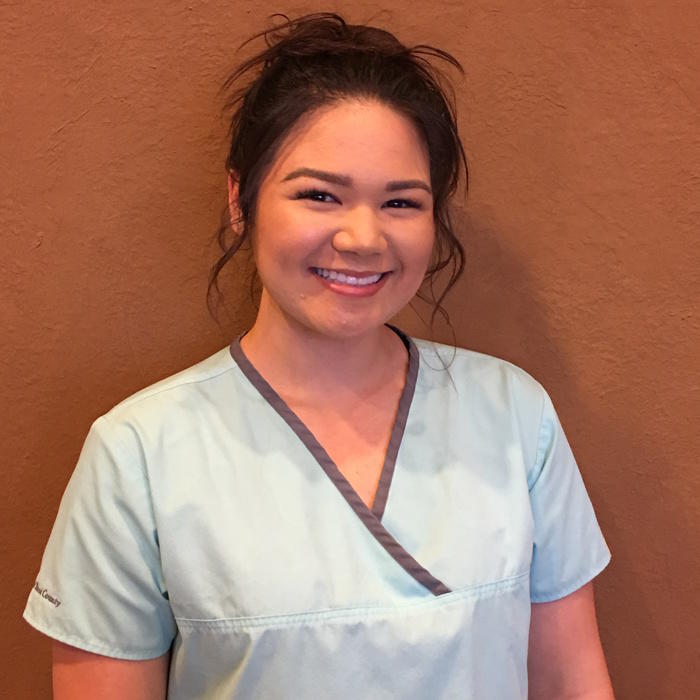 Sam,
Veterinary Technician
Sam joined our team in November 2015 as a Granbury High School student in the Veterinary Technician program. After graduating, she began as a Technician Assistant and has now worked to become a Veterinary Technician.
In Sam's off-time, she enjoys spending time with her pets and traveling.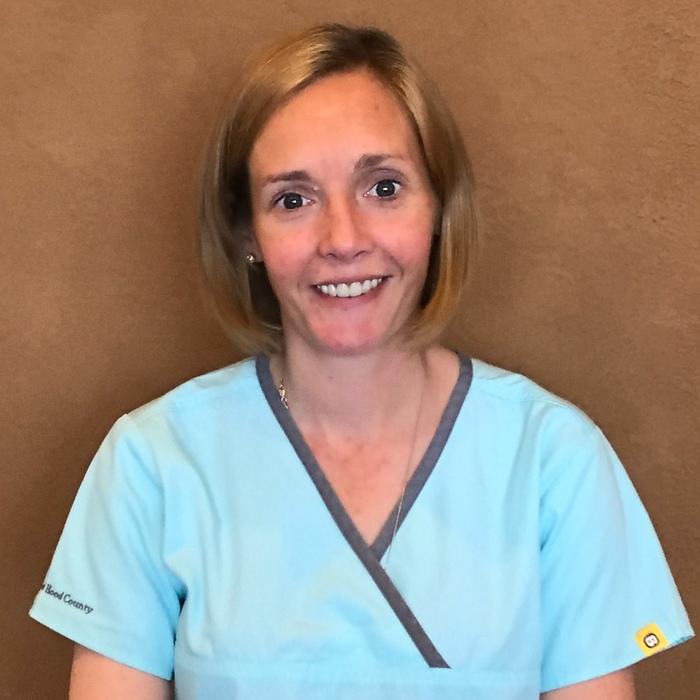 Melissa,
Veterinary Technician
Melissa joined our team in March 2018 as a Veterinary Technician. She brings with her 6 years of experience in the industry, including reproductive medicine, and she plans to go to school to become a registered veterinary technician.
In her time off she enjoys spending time with her husband, son, and their 3 dogs doing anything outdoors or sports related.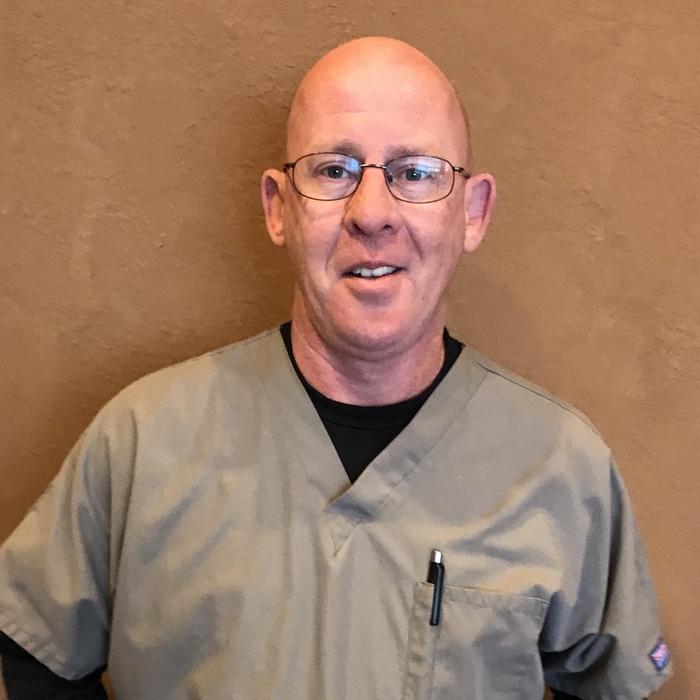 Shane,
Large Animal Technician
Shane started working with our clinic in April of 2017. He is a native Texan, having grown up on a peanut farm outside of Gorman, Texas. His family was active in FFA and stock shows, and Shane has always had a love of animals.
Shane and his wife have lived in Granbury since 2000, and they have two sons that both graduated from Granbury High School. Shane has "the most beautiful dogs in the world" and two cats. In his free time, Shane loves to watch and cheer on the Texas Rangers.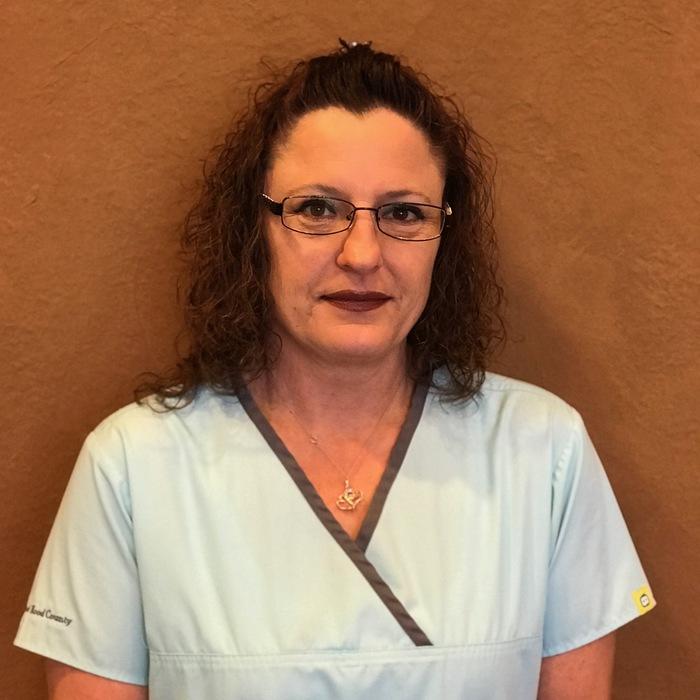 Mollie,
Technician Assistant
Mollie joined our team in April of 2017 after a long career as a 911 dispatcher. Mollie has always wanted to work with and care for animals and decided to make veterinary medicine her second career. Her impressive work ethic and love of veterinary medicine have made her irreplaceable.
Mollie enjoys spending time with her husband and their children and grandchildren. She also has a dog that truly believes it is human.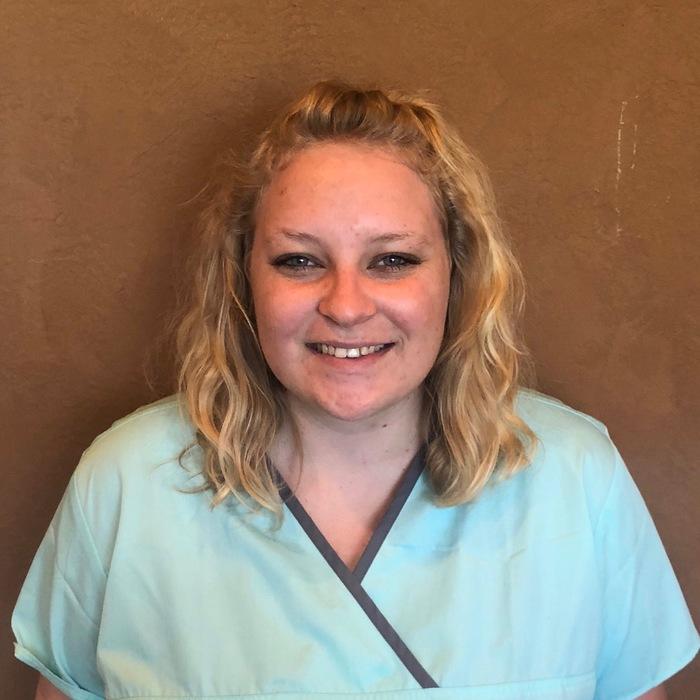 Marissa,
Technician Assistant
Marissa joined our team August 2018 as a tech assistant. She grew up in Granbury where she took part in the FFA and worked at a local veterinary clinic during high school. After graduating, she moved to San Diego with her husband who is in the Navy, but she recently returned to Granbury to be with her family while her husband is deployed overseas.
In Marissa's free time she enjoys spending time with her family as well as her beloved pets.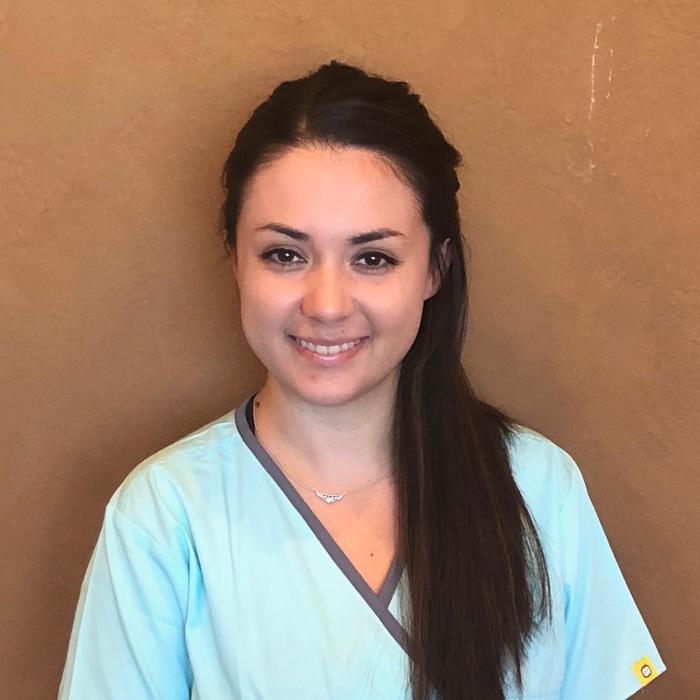 Taylor,
Technician Assistant
Taylor joined our team in August 2018, bringing with her two years of equine veterinary technician experience along with one additional year as a technician in a small animal hospital. She is from the Austin area where she attended Austin Community College for two years after discovering her love for veterinary medicine working in a the Vet-Med FFA team in high school. She is now attending Tarleton State University and perusing an animal science degree with a concentration in pre-veterinary studies.

In Taylor's free time she likes to read the Harry Potter series and practice her instrument, the flute.
Tiffany,
Groomer
Tiffany has been with us since April of 2013. She first started as a Veterinary Technician and is now an excellent Groomer, although she has been in the industry for over fifteen years. With many years of experience, Tiffany has mastered the patience in handling very difficult and antsy dogs. Tiffany is also known for her creative styling techniques and hair colorings on dogs.
Tiffany enjoys reading, cooking, sewing and outdoor activities with her dogs. She has twin boys and a zoo when it comes to pets.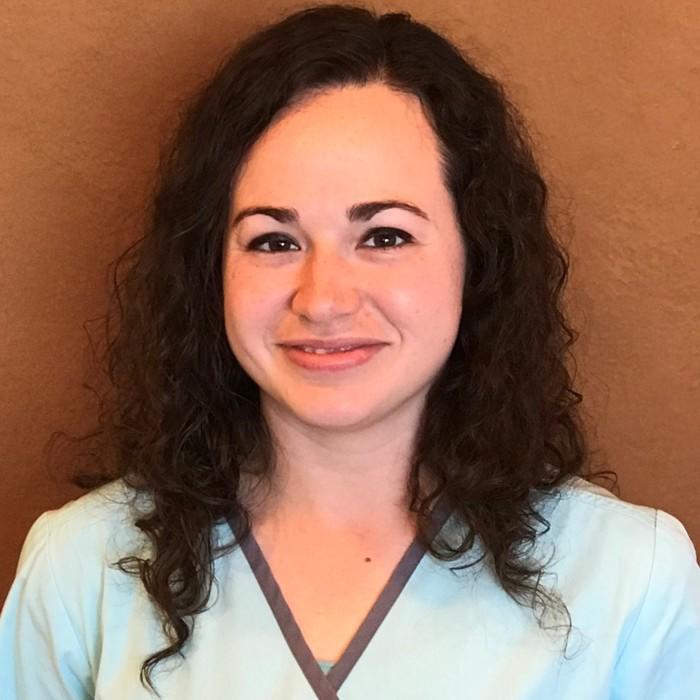 Amy, Groomer
Amy joined our team July 2015 as an Animal Caretaker and has also crossed trained as a Technician Assistant and is now a top rated Groomer. Amy received a bachelor's degree in Animal Science at BYU-Idaho and enjoys being hands on with the pets in our boarding and grooming facility.
In Amy's spare time she enjoys spending time with her family, two fur babies, and her constant flow of rescue animals.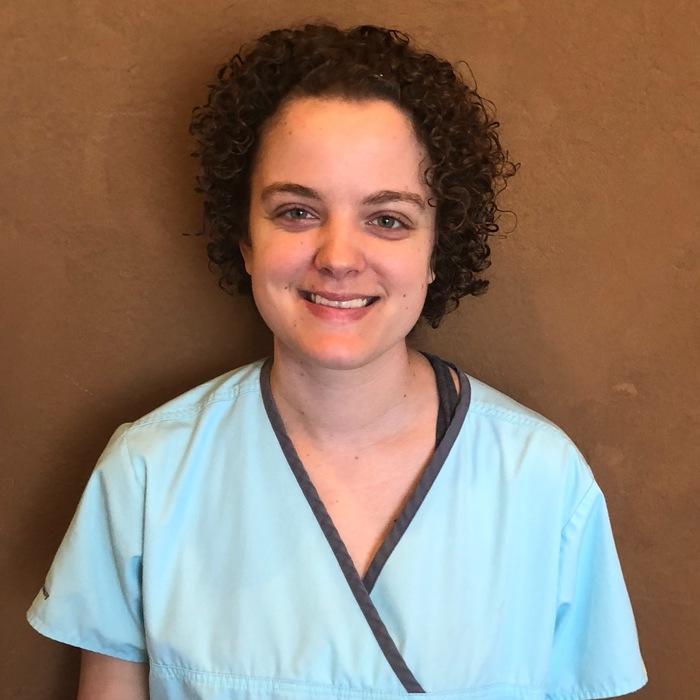 Kristen,
Animal Caretaker/Technician Assitant
Kristen joined out team in January 2018 as an Animal Caretaker and brought with her plenty of experience in the field. She has worked in animal shelters, as a Veterinary Technician Assistant in several clinics, and at a large scale boarding/grooming/training facility. She grew up Lufkin, TX, and currently lives on a local farm with her family.
When Kristen is not loving on animals at Granbury Animal Clinic, she is a writer, artist and scuba diver. She has a three legged cat and a Shepherd mix to keep her busy.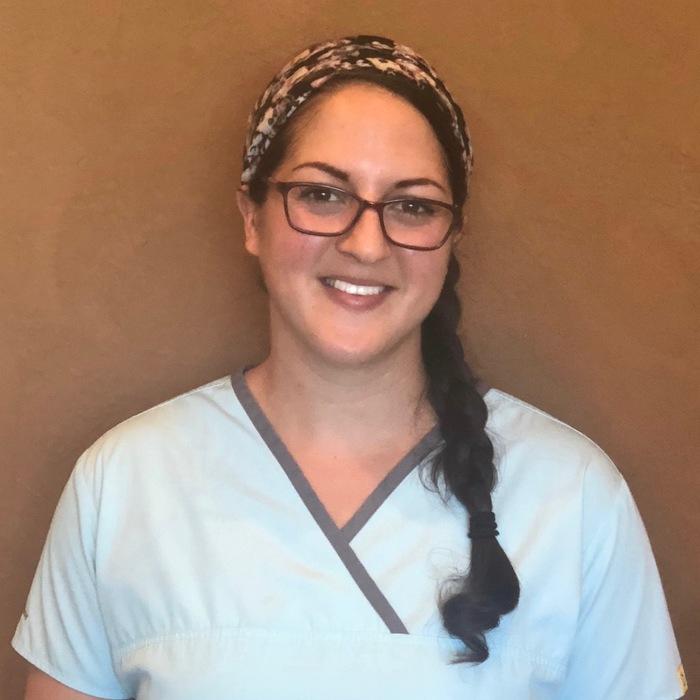 Sara,
Animal Caretaker
Sara joined our team in June 2018 as an Animal Caretaker. She grew up in Dripping Springs, TX, riding horses and raising sheep and goats for FFA. After high school, she attended the University of Montana Western where she received her bachelor's degree in Natural Horsemanship and has worked on numerous ranches all over the country.

In Sara's off time she enjoys spending time with her husband, her two dogs and her horses.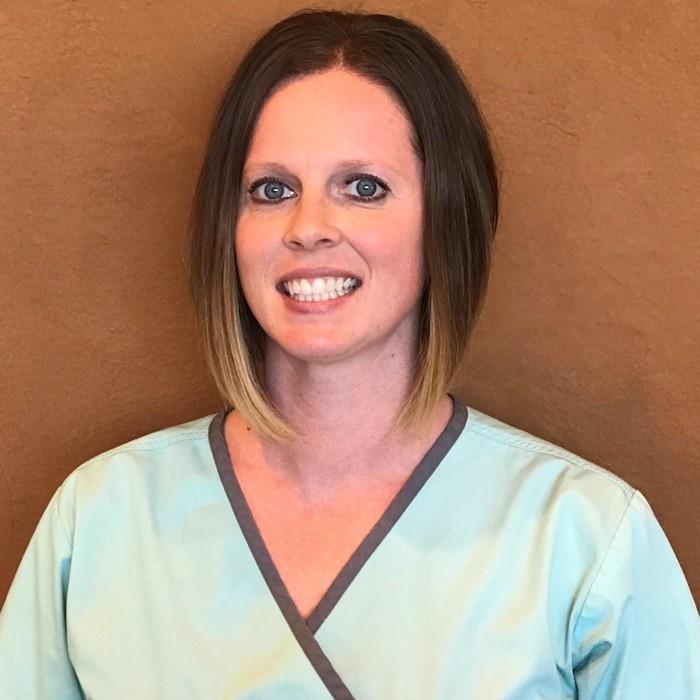 Angila,
Customer Service Representative/Office Manager
Angila was raised here in Granbury and after graduating went to the Navy where she spent the next 6 years as a sonar technician. After being honorably discharged, she moved back to Granbury where she met her husband, and together they have three children. Angila came to work for us in April of 2017, bringing with her a passion for animals and a bubbly personality that radiates across the counter to our clients.
Angila enjoys spending time with her family and her pets as well as their weekly outings on their pontoon boat.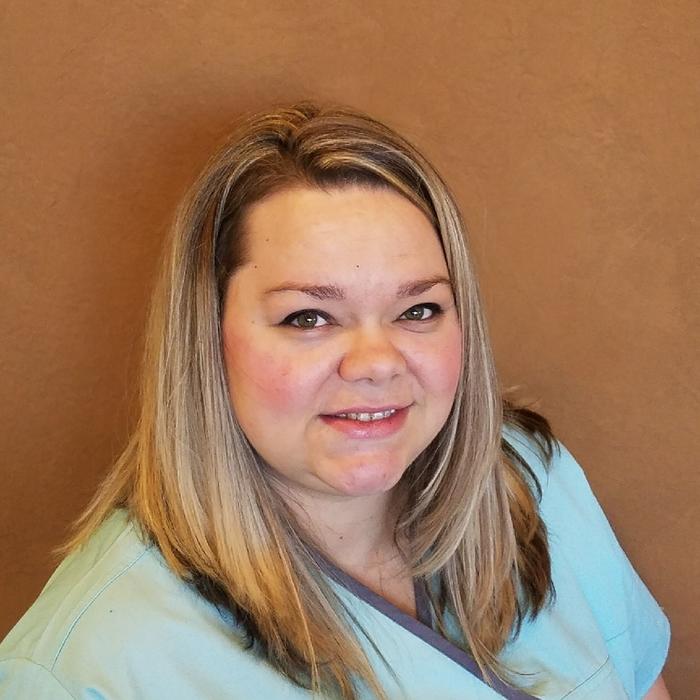 Cassidy,
Customer Service Representative/
Veterinary Technician
Cassidy came to us in March of 2015 with several years of experience in a small animal veterinary clinic as well as many years in the customer service industry.
Cassidy married her high school sweetheart and they have oodles of poodles as well as a sweet little human baby boy! In her spare time, she enjoys spending time with her family and loves to be outdoors. Her hobbies include shopping, cooking (when someone volunteers to clean the kitchen) and playing cards and board games.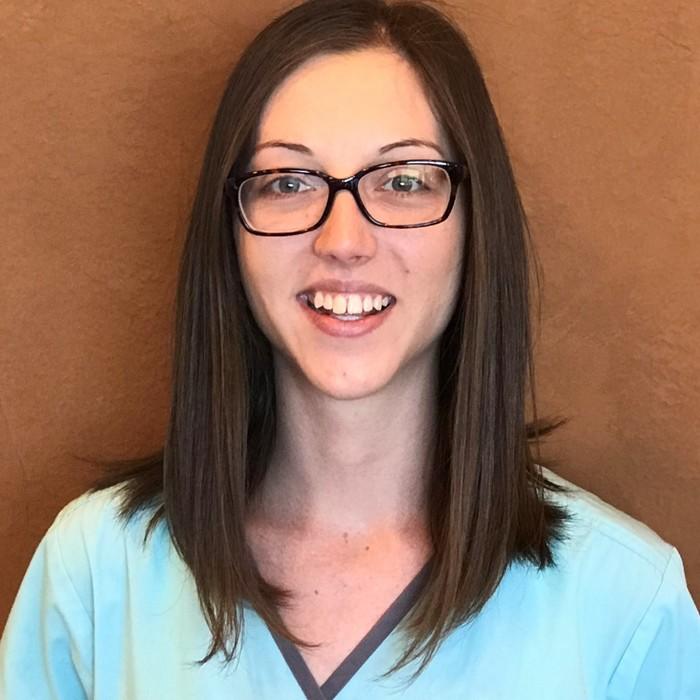 Ashley,
Animal Caretaker/Technician Assistant
Ashely has worn many hats since joining our team in February of 2016. You may remember seeing her as a Customer Service Representative, although currently she is enjoying spending more one-on-one time with the animals in our boarding facility. Ashley is currently training toward her career goal to become a Veterinary Technician.
Ashley enjoys spending time with her boyfriend, her pets and watching baseball and cheering on her favorite team...TEXAS RANGERS. She loves to cook and is addicted to coffee.