The staff on our team are dedicated professionals committed to the care of your pet. Please read more below to find out more about the outstanding qualifications of our staff. Pet health care is the number one reason our clients continue to bring their pets both small & large to Granbury Animal Clinic!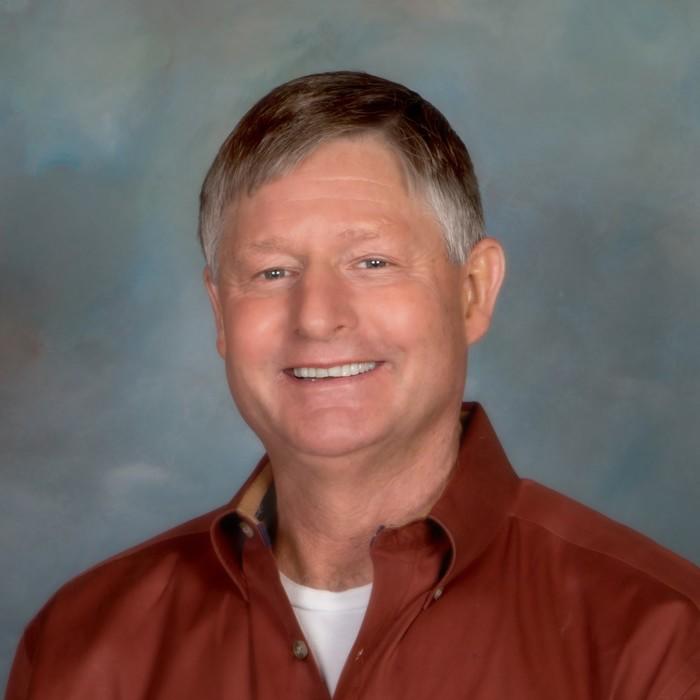 Dr. Ronny Naylor,
DVM
Dr. Naylor graduated from Texas A&M University School of Veterinary Medicine in 1978. His special interests are small animal internal medicine and llama/alpaca medicine. He joined Dr. Nunnallee and Dr. Cooper in practice in 1978, completing a trio of qualified veterinarians at Granbury Animal Clinic, and is still in practice today. Dr.Naylor was voted Best Veterinarian in Hood County for 6 consecutive years.
In his spare time Dr. Naylor enjoys attending Texas A&M sporting events (especially football games), ranching and traveling with his wife.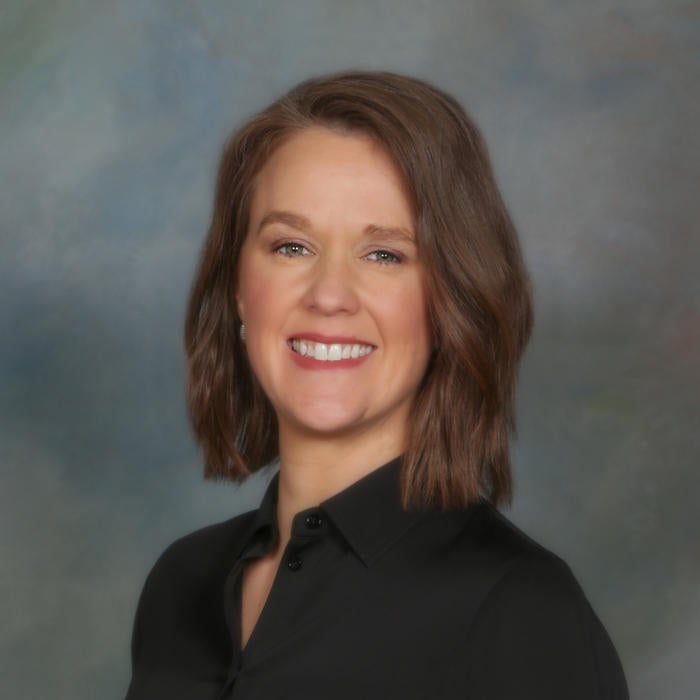 Dr. Sally Everett,
DVM
Since showing pigs in 4H, Dr. Everett developed a love of animals and their care, which grew into a passion for veterinary medicine. She graduated from Texas A&M University School of Veterinary Medicine. Dr. Everett's goal is to provide the best medicine for each patient, communicate well with each client, and for both to leave happier than when they came in. In addition, Dr Everett is AAHA Certified in Animal Hospice and Palliative Care and is a Fear Free practitioner.
In Dr. Everett's free time, she and her husband enjoy playing golf, traveling, discovering new restaurants, and spending time with their pets.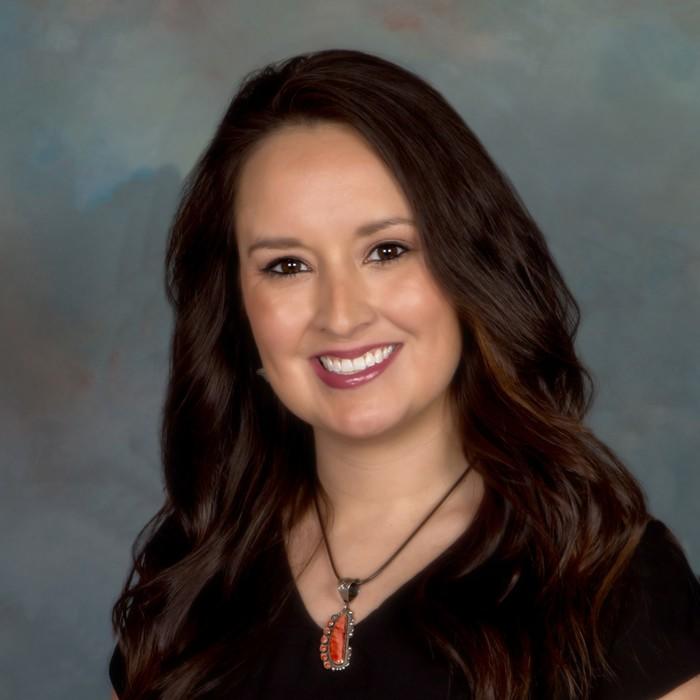 Dr. Courtney Bailey,
DVM
Dr. Bailey has always had a strong passion for animals, therefore she chose a career in veterinary medicine because it is always evolving and every day is a different day. She also wanted a chance to make a difference in people and animals' lives. Her goal is to establish a relationship with the client and patient to be able to provide the best advice and medicine. In addition, she is a Fear Free certified practitioner.
In Dr. Bailey's free time she enjoys supporting her Oklahoma State University Cowboys, traveling with her husband and son, and spending time with her fur family.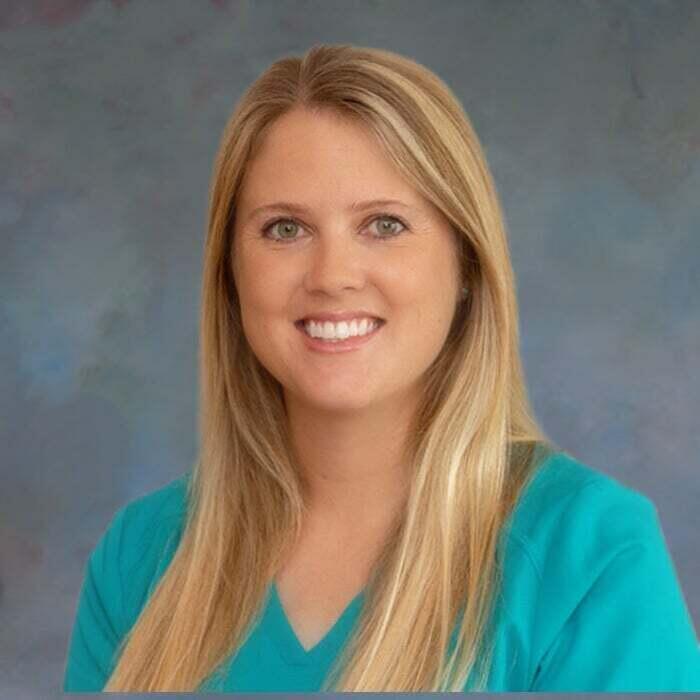 Dr. Elizabeth Wooton,
DVM
Dr. Wooton grew up in New Mexico with the love of all animals, big and small. She graduated from veterinary school at Western University of Health Sciences, and with a special interest in equine medicine, completed an equine exclusive internship. She feels incredibly lucky to work every day to make a difference in the lives of animals and the humans who love them. She is committed to providing the best patient care possible and effective client communication, as well as a Fear Free Certified practitioner.
In her free time, Dr. Wooton enjoys spending time with her husband and two dogs horseback riding, hiking and fishing. She also enjoys reading, doing crafts and hopes to one day go cage-diving with the great white sharks!!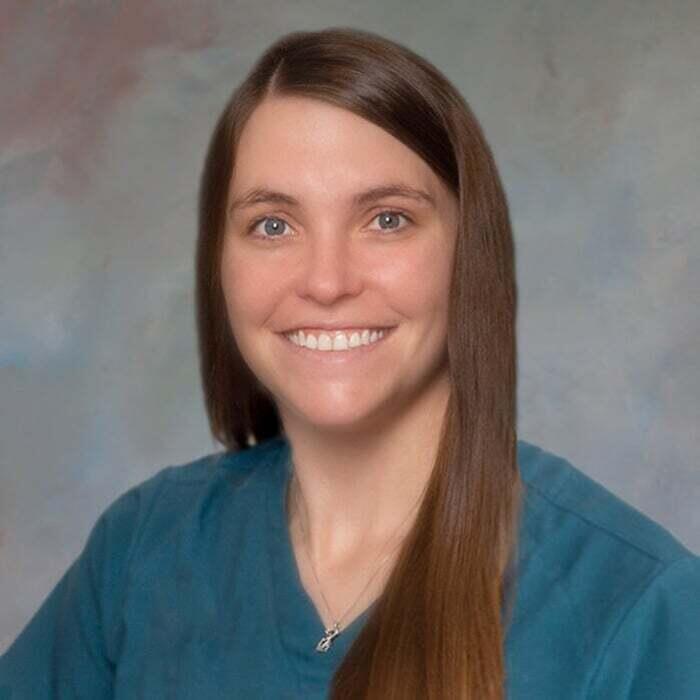 Dr. Cheyenne Bone,
DVM
Dr. Bone was raised in Weatherford, TX, and graduated from Angelo State university with an animal science degree and chemistry minor. She graduated from Oklahoma State University with a dual degree of Doctor of Veterinary Medicine and Master of Science in Veterinary Biomedical Sciences. She also attended the Chi Institute where she studied traditional Chinese veterinary medicine and learned animal acupuncture for both small and large animals, as well as herbal medicine. Dr. Bone is also a Fear Free certified practitioner.
In Dr. Bone's free time, she enjoys spending time with her fiance doing anything outdoors, hunting, fishing, hiking, as well as spending time with their two cats, three dogs, and three hermit crabs.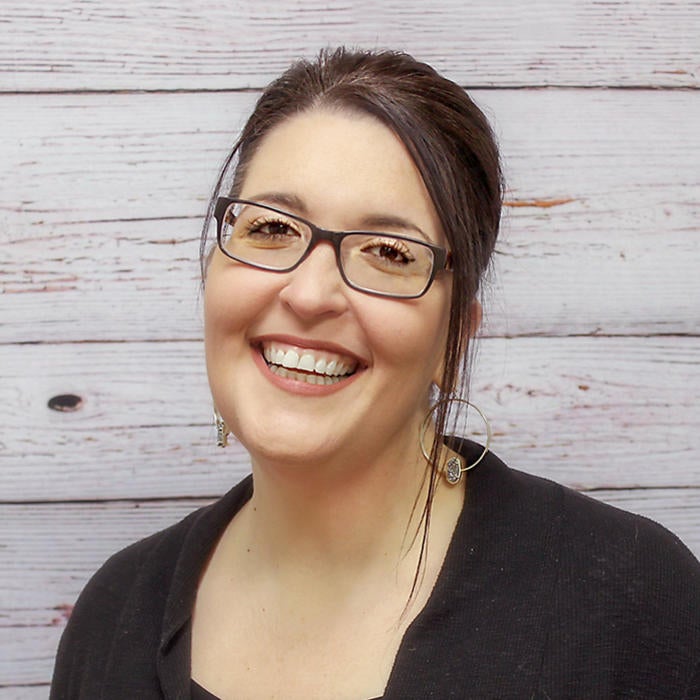 Lisa,
Practice Manager
Lisa joined Granbury Animal Clinic in November of 2011. She started as a Customer Service Representative at our main location before being transferred to our second location in Pecan Plantation. Lisa's knowledge and experience in veterinary medicine and client relations has made her the perfect individual to return to our main location as Practice Manager.
Outside of work, Lisa has three adult children and enjoys anything that is sports related, but mostly, she is a LOYAL Dallas Cowboys fan.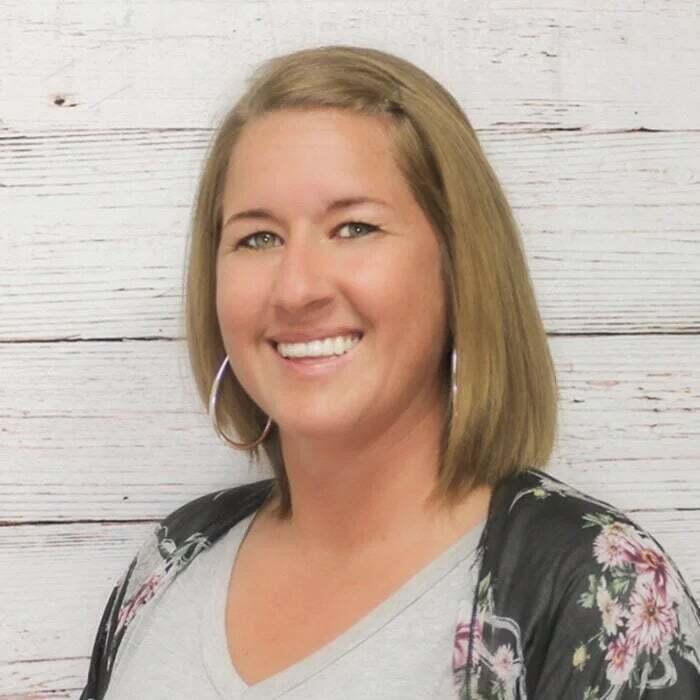 Haley,
Inventory Manager
Haley came to Granbury Animal Clinic in August 2015, bringing with her plenty of animal experience. She graduated in 2008 from Texas A&M with a bachelors degree in Animal Science and has worked in the veterinary field ever since. After working as a technician with us for 3 years, she transitioned into inventory management for both our locations.
Outside of work, Haley enjoys spending time with her husband and their three kids …they also share their house with two very spoiled dogs, cat and a lemur.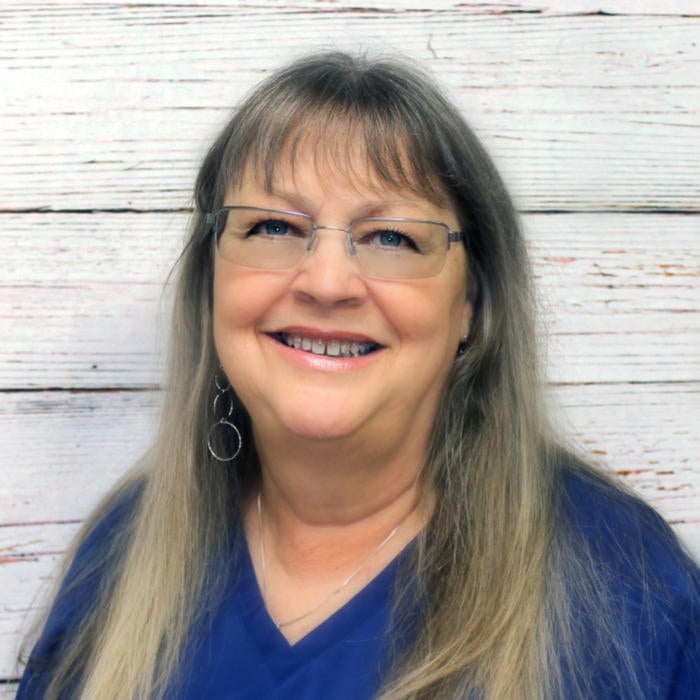 Robin,
Customer Service Representative
Robin joined our team as a Customer Service Representative bringing with her over 20 years of experience in the veterinary industry. She is one of the smiling faces that greets you when you walk in, with her infectious laugh, great story telling, and love for animals.... you cannot miss her.
Robin enjoys spending her off time with her husband Don and their poodle Abby Lynn, who rules the roost along with their cats.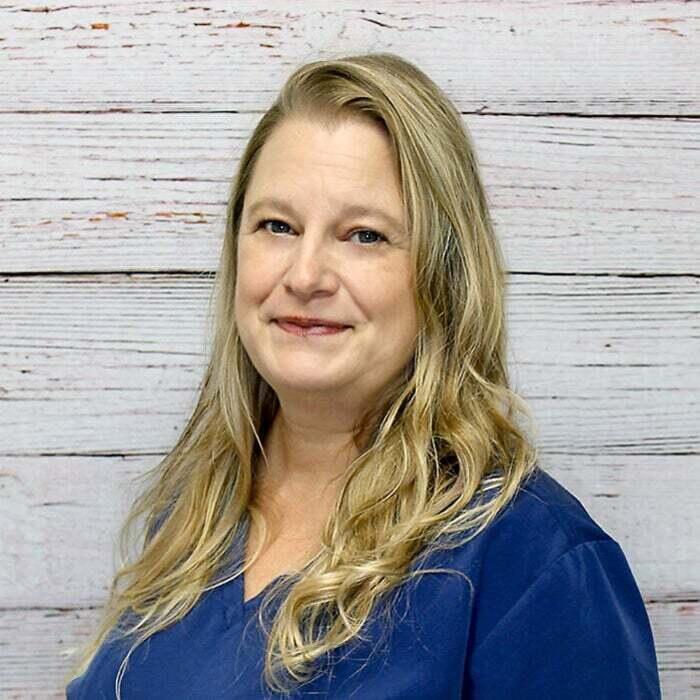 Penny,
Customer Representative
Penny joined our team as a Customer Service Representative. While she is new to veterinary medicine, she does have over 25 years of experience in the customer service industry before taking a couple of years off to home school her two sons.
Outside of work Penny enjoys spending time with her family, her fur babies and traveling.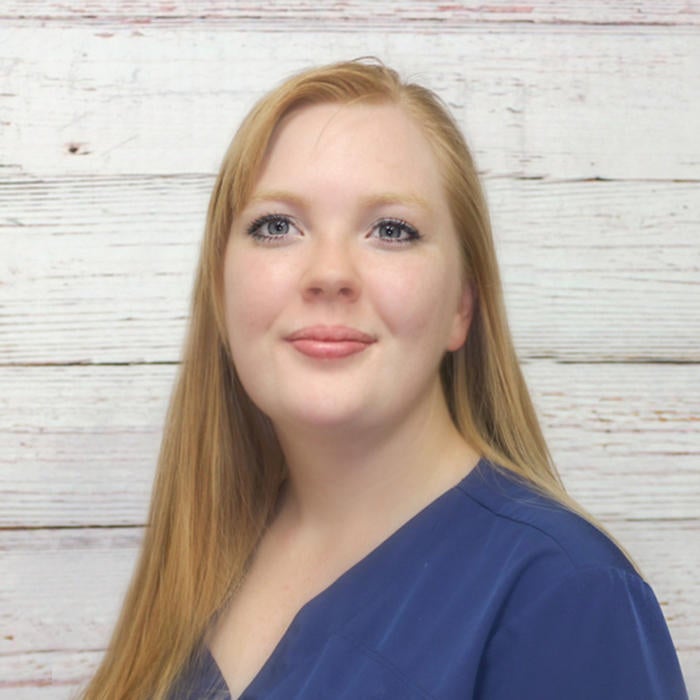 Jenifer,
Veterinary Technician
Jenifer started with us in July of 2015 as a Technician Assistant and quickly moved into the position of Veterinary Technician. She moved to Granbury 2014 and fell in love with the community and never left. Her passion for animals is what made her decide to come to work at our clinic and continuously improve her knowlege of veterinary medicine.
Jenifer enjoys spending her off time with her husband, precious son, and her pets…they are the loves of her life.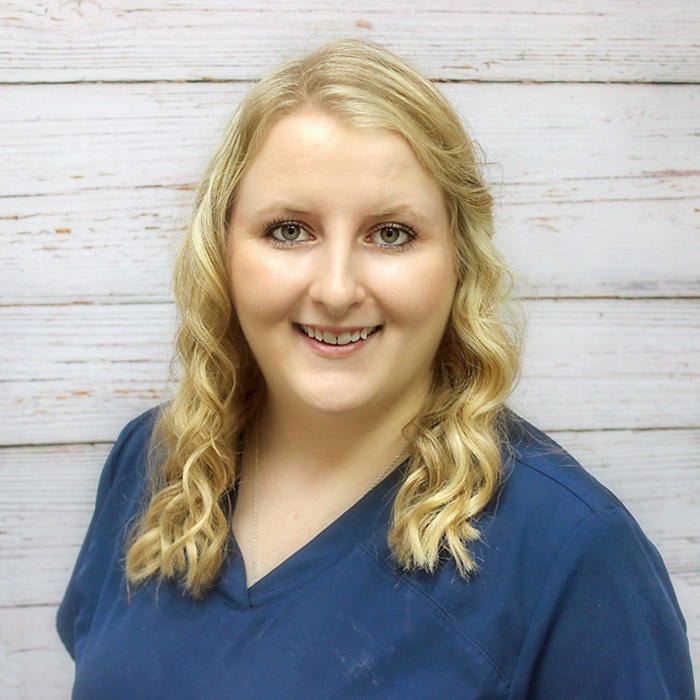 Jordyn,
Veterinary Technician
Jordyn joined Granbury Animal Clinic as a Technician Assistant after graduating from Texas State with a Bachelors in Animal Science. Growing up, Jordyn worked on her grandmother's ranch and always knew she wanted to work in the animal field. She has since become an integral part of the Technician team.
In Jordyn's free time, she enjoys traveling going to concerts and spending time with her husband and their two dogs, cat and many chickens.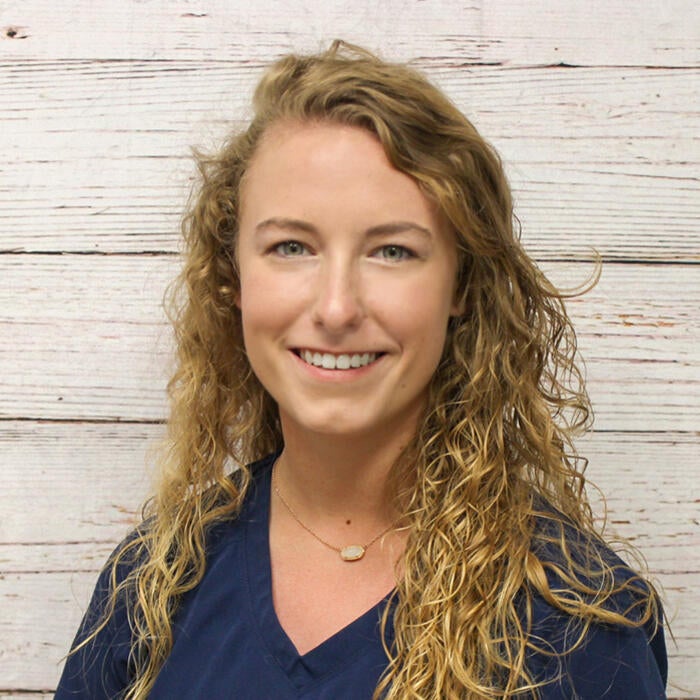 Grace,
Veterinary Technician
Grace joined our team as a veterinary technician bringing with her 2 years of experience. She found per passion for animals through FFA in high school. She first started working with large animals and whitetail deer as a mobile technician doing reproduction, chiropractic and wellness work on all animals before transitioning to a small animal clinic to expand her experience. Working in the veterinary industry led her to find her career path in Animal Science Production at Tarleton State University to become an embryologist.
In her free time, Grace enjoys the outdoors, photography and hunting with her black Labrador, Ranger.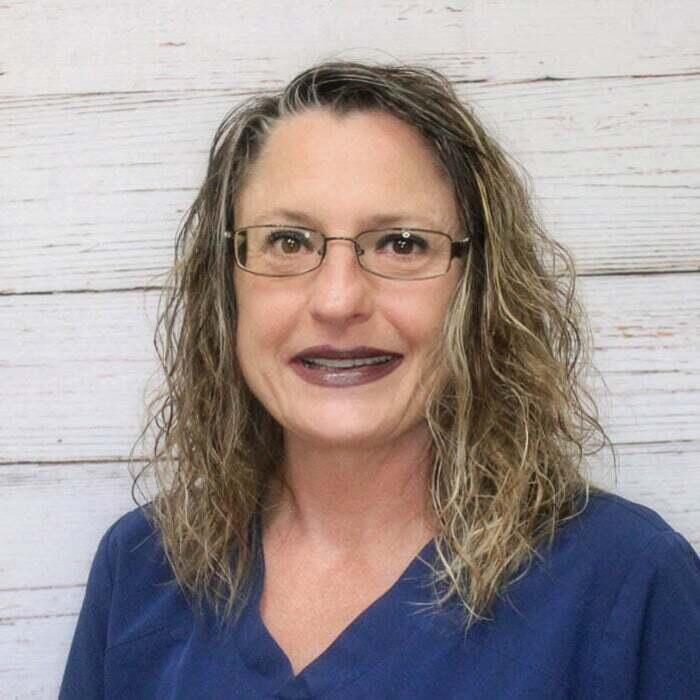 Mollie,
Technician Assistant
Mollie joined our team after a long career as a 911 dispatcher. Mollie has always wanted to work with and care for animals and decided to make veterinary medicine her second career. Her impressive work ethic and love of veterinary medicine have made her irreplaceable.
Mollie enjoys spending time with her husband and their children and grandchildren. She also has a dog that truly believes it is human.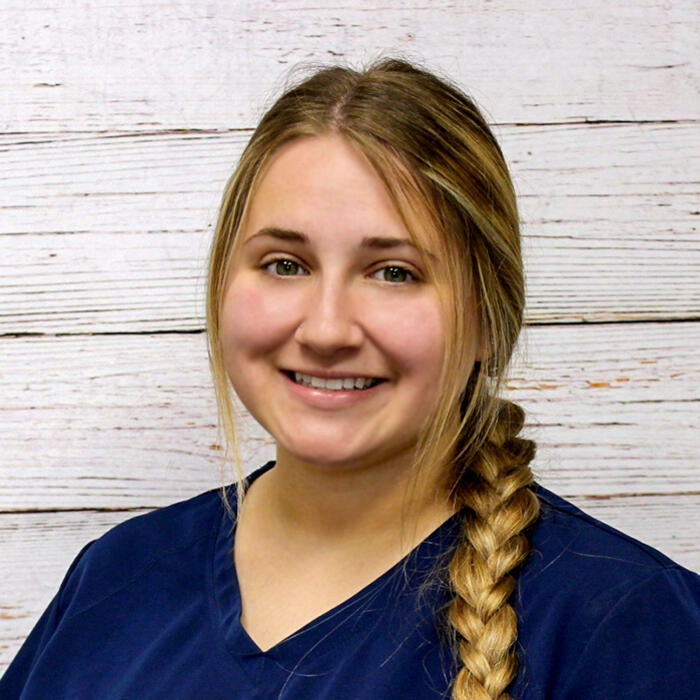 Hannah,
Technicien Assistant
Hannah joined us as an animal caretaker at our Pecan Plantation location. She has lived in Granbury for most of her life and graduated from Tarleton State University, pursuing a degree in Animal science - pre veterinarian medicine. She hopes to further her career by attending vet school to become a Veterinarian.
In her free time, Hannah enjoys visiting with friends and family, fishing, and exploring outdoors.
Veronica,
Technician Assistant
Veronica joined our team as a high school student in the FFA program. After graduation from Granbury High School, she stayed on as a Tech Assistant and is currently attending Weatherford College.
In Veronica's spare time, she enjoys reading and hanging out with her family, dog, and cat.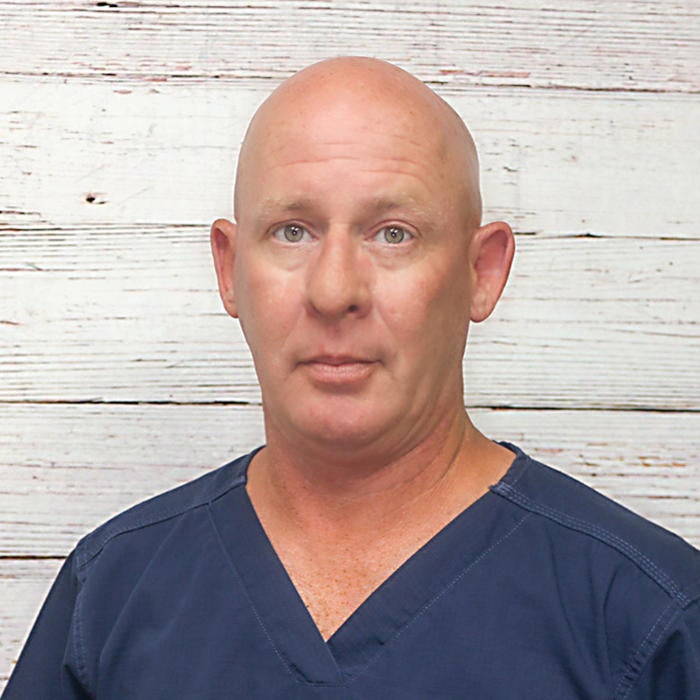 Shane,
Large Animal Technician
Shane started working with our clinic as a Large Animal Technician after working in the corporate industry. He is a native Texan, having grown up on a peanut farm outside of Gorman, Texas. His family was active in FFA and stock shows, and Shane has always had a love of animals.
Shane and his wife have lived in Granbury since 2000, and they have two sons that both graduated from Granbury High School. Shane has "the most beautiful dogs in the world" and two cats. In his free time, Shane loves to watch and cheer on the Texas Rangers.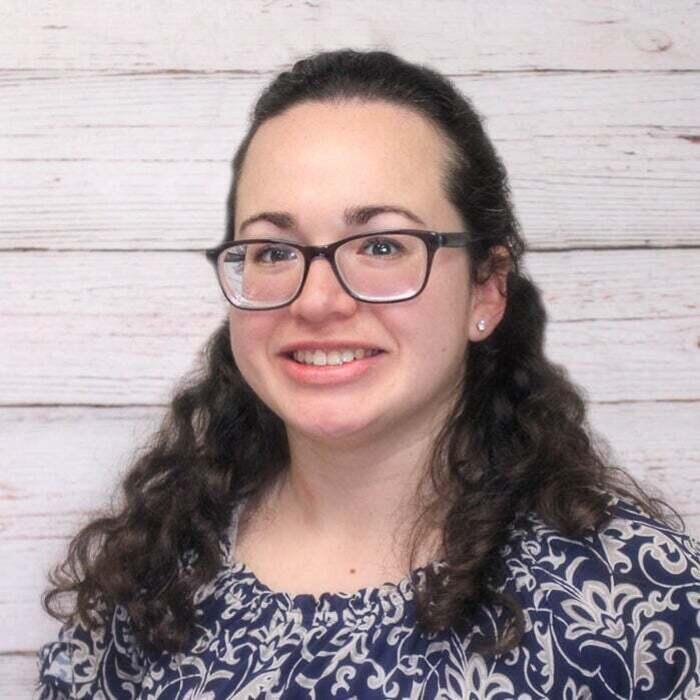 Amy, Groomer
Amy joined our team July 2015 as an Animal Caretaker and has also crossed trained as a Technician Assistant and is now a top rated Groomer. Amy received a bachelor's degree in Animal Science at BYU-Idaho and enjoys being hands on with the pets in our boarding and grooming facility.
In Amy's spare time she enjoys spending time with her family, two fur babies, and her constant flow of rescue animals.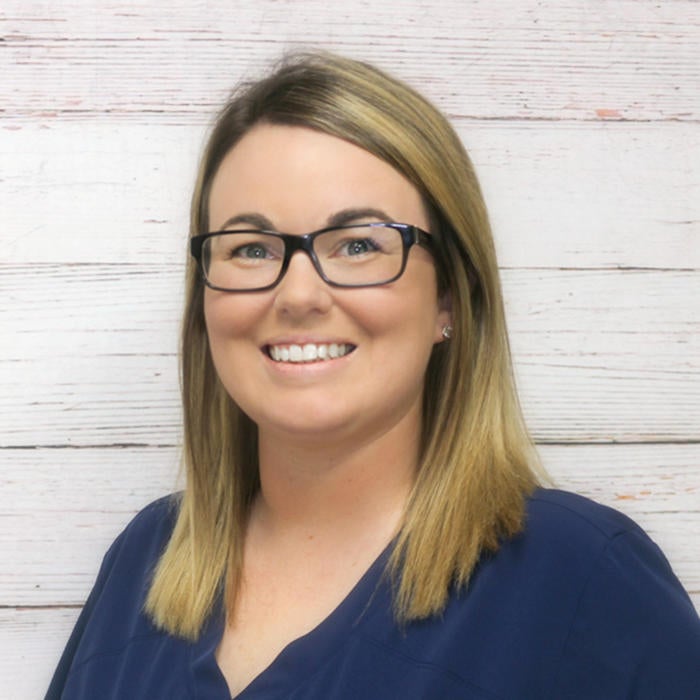 Holli,
Customer Service Representative
Holli joined our team in as a Customer Service Representative bringing over 12 years of customer service experience. She enjoys talking with clients and loving on all the animals that come in.
In her spare time, she loves living the country life with her husband, stepson, 3 dogs, 1 cat and over 30 chickens.